We coordinate your hatch/ship date based on the availability of each breed you've requested so that your entire order will come in one shipment.
When you have birds in your shopping cart, you will see the next available day that your can hatch and ship.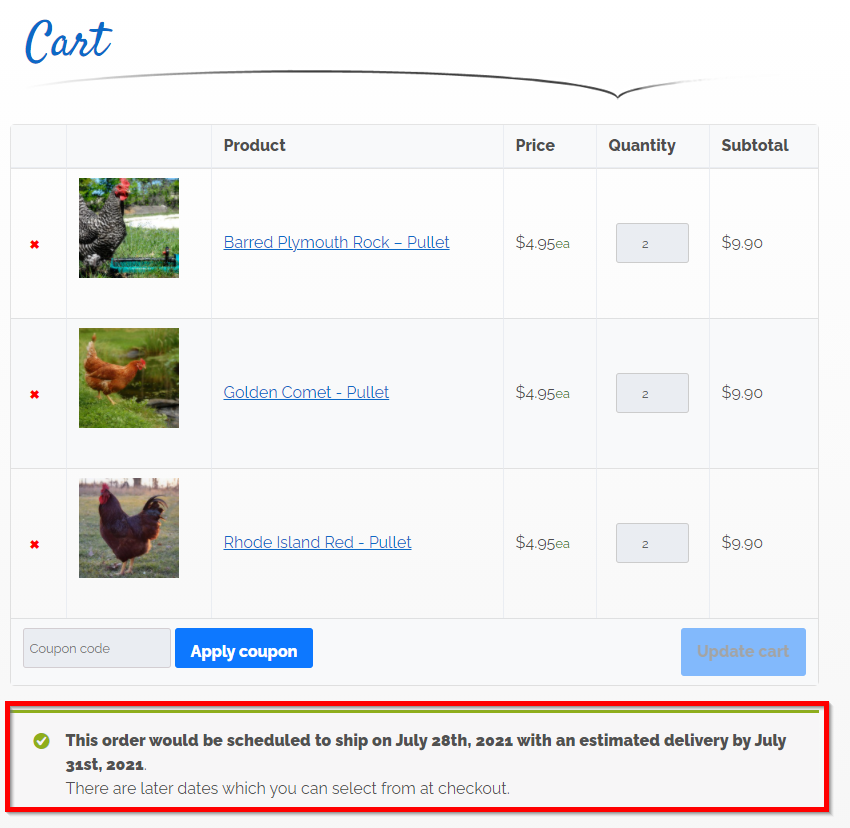 If you would like to see why you the shopping cart is giving you a specific date, scroll down to the Availability Table to see the individual availabilities for the breeds on your order. All breeds must be available to hatch and ship on the same day, we cannot split orders (although you can place multiple orders if you wish).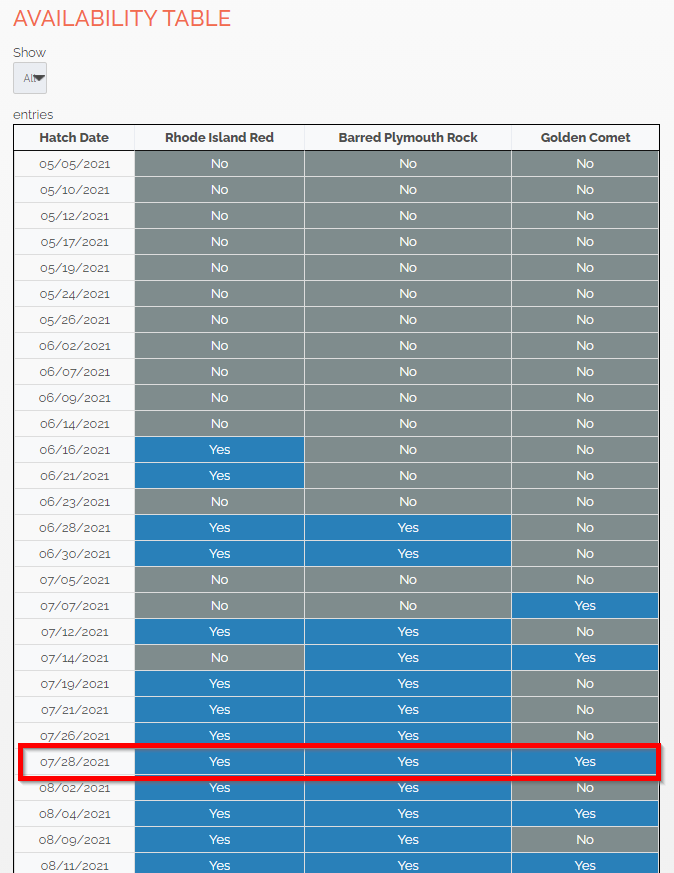 In the example of the order above, if we were to remove the Golden Comet chickens from the order, then the order would be available sooner (06/28/2021 vs. 07/28/2021).